Just one partner to make your every premium packaging idea a reality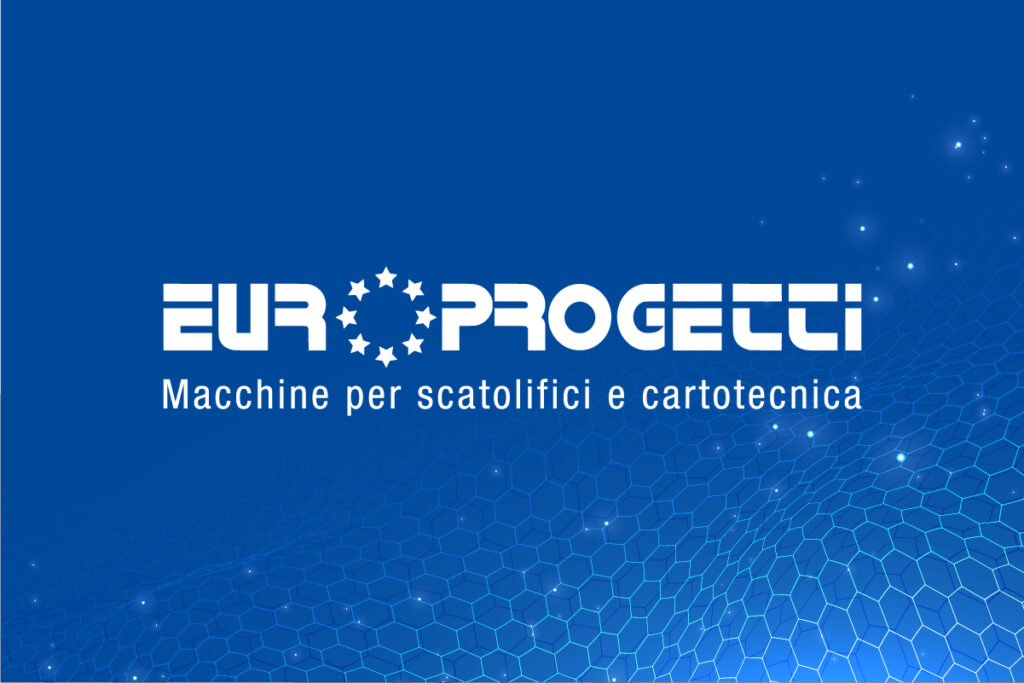 Dynamic, flexible, innovators: we are Europrogetti. Always ready to design special and innovative machines, we make the companies that choose our solutions more competitive in their market segment.
Beginning in 1990, we started changing the history of the packaging industry, by launching our first machine. Since then, we have never stopped, patenting revolutionary lines , all high-performance, with renewed functions, user-friendly and customized for the production of unique boxes, in a variety of shapes and sizes, made of various materials and used principally in the luxury packaging sector, from jewelry to high tech.
We develop and construct two types of machines, completely automatic and equipped with a built-in module for remote assistance. Our results are made possible by the commitment of our design engineers, technical experts and software specialists, who carefully follow every step of the process, from product design to testing.
Versatile and technologically avant-garde solutions, that allow us to fulfill your requests, even the most unique ones.
We are the reference point for brands that demand high quality in packaging, providing:
Wherever the packaging is an essential element that protects and communicates the value of the product, we are there, providing:
Automatic lines for covered boxes. Thanks to these, you can produce rigid cardboard boxes covered with paper, that are ideal for a variety of merchandising sectors, such as perfumes, jewelry, mobile phones, smartphones, CDs and DVDs, eyewear, games, shoes, liquors and textile goods. Just think of the EP100 line, launched in 2015: stand alone, at a contained cost and mounted on casters, so it is easy to move around. A unique machine, also because it allows saving on production costs and, especially, creating small and medium sized boxes, without heat sealing tape, with sloping sides and finger notches, with large inside and lateral turn-ins, ideal for leading fashion and high-tech brands. A result consolidated with the EP130 machine, the top of the 100 Line, that can guaranty the production of folding boxes, T-shaped slipcases, with sloping sides, finger notches, and various types of turn-ins.
With the EP100L, we outdid ourselves. We have created a machine that has never before existed.
Combining the best of mechanics and automation, this machine was initially developed for companies that produce packaging for mobile phones: for their designers, it was and is fundamental to have packages with no heat sealing tape, and with a unique design. Subsequently, it conquered the "worlds" of jewelry, eyewear, perfumes, publishing and multimedia, all industries that also required an automatic machine capable of producing smooth and uniform boxes.
Do you produce packaging for perfumes, watches or eyewear? Are you looking for creativity and precise finishing for your packaging?
The EP150 line , introduced in 2011, is designed with you in mind. Thanks to this machine, you can produce small and medium sized boxes, with T-shaped slipcases, perfect down to the smallest detail.
The EP175 line, an evolution of the EP170L, has reached its eighth version, with a whole series of innovations that have been patented. It is, to date, one of the most flexible, high-performance machines. It produces small and large formats, with sloping sides, with a window, or with one free opening side, that can be wrapped with any kind of paper or paperboard, with a patented system that eliminates the formation of bubbles even with particularly difficult wrappings. Yet another milestone reached in the ongoing innovation process that has always characterized our work.
The EP185 and EP240 lines merit special attention, both destined to produce various types of packaging: the latter in particular is perfect to create an incredible variety of packages, with super original geometric shapes, using just one machine.
A range of machines that is topped off by the EPC170 box closing machines, that adapt to all of the lines.
The range of our offer expands thanks to the laminating lines.
You can laminate a variety of materials, such as paper/cardboard, paperboard/cardboard, paper/MDF, paperboard/MDF for games and display sectors, etc. By developing innovative concepts, we can guaranty avant-garde, user friendly machines with high performance levels in terms of precision. Just like the AC1060, equipped with the exclusive Twin System to work in duplex mode with extreme accuracy.
Is your objective to produce XXL formats?
No problem, with the AC1400 line, that can be supported in the machining process by the ETACE Flap Wrapper, designed specifically to flap wrap flat and corrugated carton or for panels made of different materials. This machine makes it possible to adjust all the flap wrapping rollers, with just one control, drastically cutting down on processing times.
At Europrogetti, not only are we the reference point for the sale of new and used products, we are also the partner that will support you with a series of services provided to assist you in your every need, and to design customer-centric configurations.