2005 – ETACE Edges turn-in machine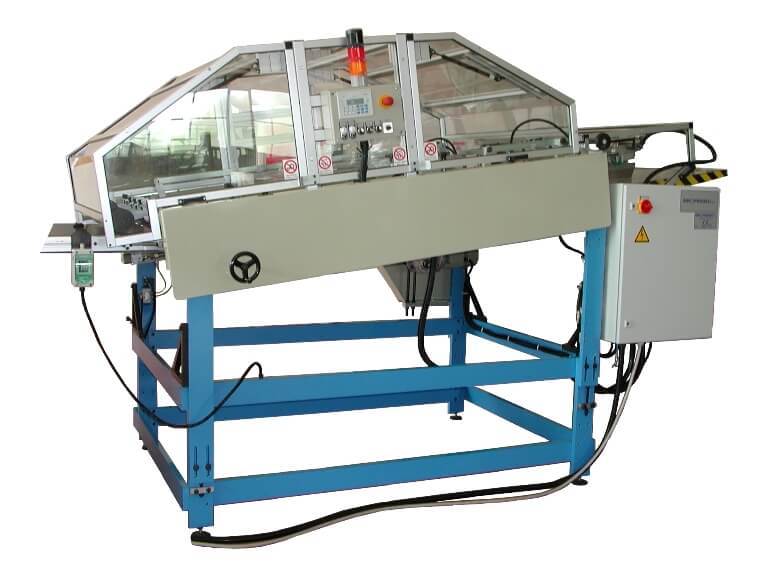 The last machine born in Europrogetti: the ETACE Edges turn-in.
A machine for edges turn-in of rigid cardboard, corrugated cardboard or panels of different material, from wood to polymer.
Its distinguishing characteristics go from the achievable size to the possibility to adjust all the edges turn-in rolls thanks to an unique control speeding up the setting times.
Inclinable and fully adjustable the ETACE edges turn-in enables, in case of need for the output, to avoid the edges turn-in by-passing the material directly from the stacker.